In addition to the robust features already in Canvas, JHU has approved some great new features released at the start of a new term.
New University-Wide Features
Releasing on 5/20/2023
SpeedGrader – Additional Quick Links – SpeedGrader quick links are added to Options menus for Assignments, Graded Discussions, Modules, Classic Quizzes and New Quizzes.

This update improves accessibility to SpeedGrader from various areas within Canvas.
Released on 5/10/2023
Rich Content Editor – Drag and Drop or Paste Multiple Files – In the Rich Content Editor, users can drag and drop or paste multiple files.

This change allows users to quickly and efficiently add files in the Rich Content Editor.
Feature Workflow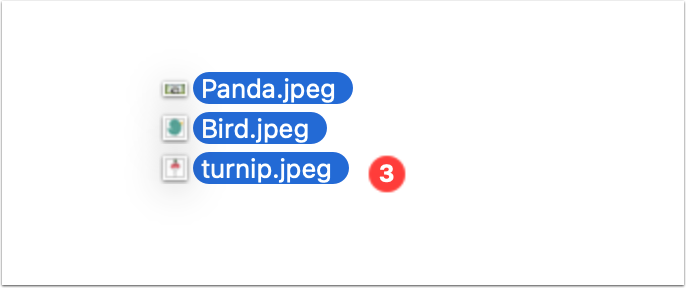 Users can drag and drop multiple files into the Rich Content Editor.
Additionally, users can paste multiple files in the Rich Content Editor.

Released on 5/8/2023
Assignments – Submit Assignment on Behalf of Student – When the Submission-submit on behalf of student permission is enabled, instructors can submit a file upload assignment on behalf of a student in the Gradebook. The submission includes the timestamp and who submitted the assignment. Additionally, the instructor can submit multiple files at a time for a single student and submit beyond the availability date.
Gradebook – Sort by First Name – When the Split Student Names Gradebook Setting is enabled, instructors can sort students by first name. The Allow gradebook users to view and export student first and last names in separate columns must be enabled at the account level to use this feature. Additionally, sorting students by last name continues to be available. You need to turn on Split Student Names in the Gradebook view options in your course to see this in the Gradebook.
Released on 1/3/23
Released 12/1/2022
New Divisional Features
Released 1/3/23
Apply Score to Ungraded – Allows instructors to apply scores to ungraded submissions en masse rather than having to hand enter them individually. This feature is particularly useful at the end of a term.
This is approved by the following divisions: AAP, BU, SAIS, SOE, WSE/EP
Adding Features to Canvas
JHU has developed a process for reviewing and approving new features for Canvas that are determined by the LMS Steering Committee. This is separate from the process used to approve 3rd party tools.
Potential features offered by Canvas are reviewed by [email protected], the Canvas Implementation Group, and LMS Steering Committee to see if there are any conflicts with JHU policies and our unique technical implementation.
If there are no conflicts, the Canvas Implementation Group, with representation from each division, vote on whether or not to test the feature based on their research and the needs of their users.
Once testing is complete, the Implementation Group votes on whether to implement the feature at this time.
All approved features will be launched in the following term.
Interested in a new feature? Share your interest with your teaching and learning center so it can be evaluated for a future term.
Questions about New Features?
Reach out to your division's teaching and learning center if you are interested in learning about these new features or have other Canvas-related questions and ideas.